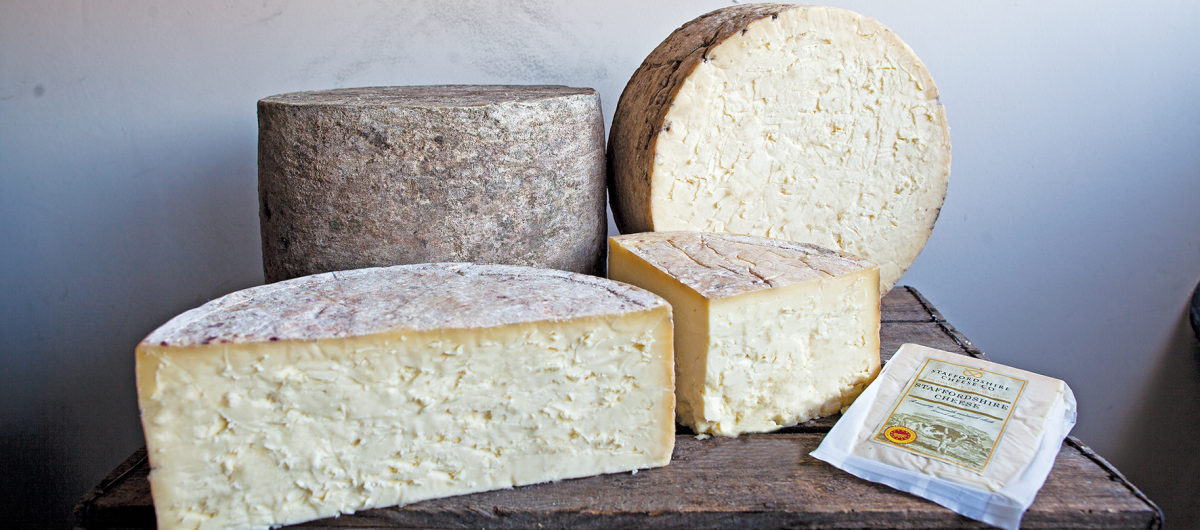 Staffordshire Cheese
Here at the Staffordshire Cheese Company, we are delighted to have revived this traditional recipe lost, as so many
cheeses were, in the post-war years, and hope to rekindle the interest in our local food heritage. The origins of
Staffordshire Cheese date back to Cistercian monks who settled in Leek, Staffordshire in the 13th century bringing
their self-sufficient lifestyle and cheese-making skills to the area.
The county of Staffordshire has a warm, wet, climate and a carboniferous limestone terrain with a high rock salt
content producing lush grazing pasture. Only the milk and cream from the cows grazing on this pasture are used to
produce Staffordshire Cheese, creating a distinctive texture and flavour.
Staffordshire Cheese curds are gently pressed in a muslin cloth-lined mould to give a crumbly, semi-hard cheese.
It has a fresh creamy taste with a hint of citrus.
Sizes (Approximate)
8KG (Whole)
4KG
2KG
1KG
Individual pieces (180-200G)
(Shelf life from delivery is 56 days)
Our other cheese
CHEDDLETON ORIGINAL AND CHEDDLETON CHEESES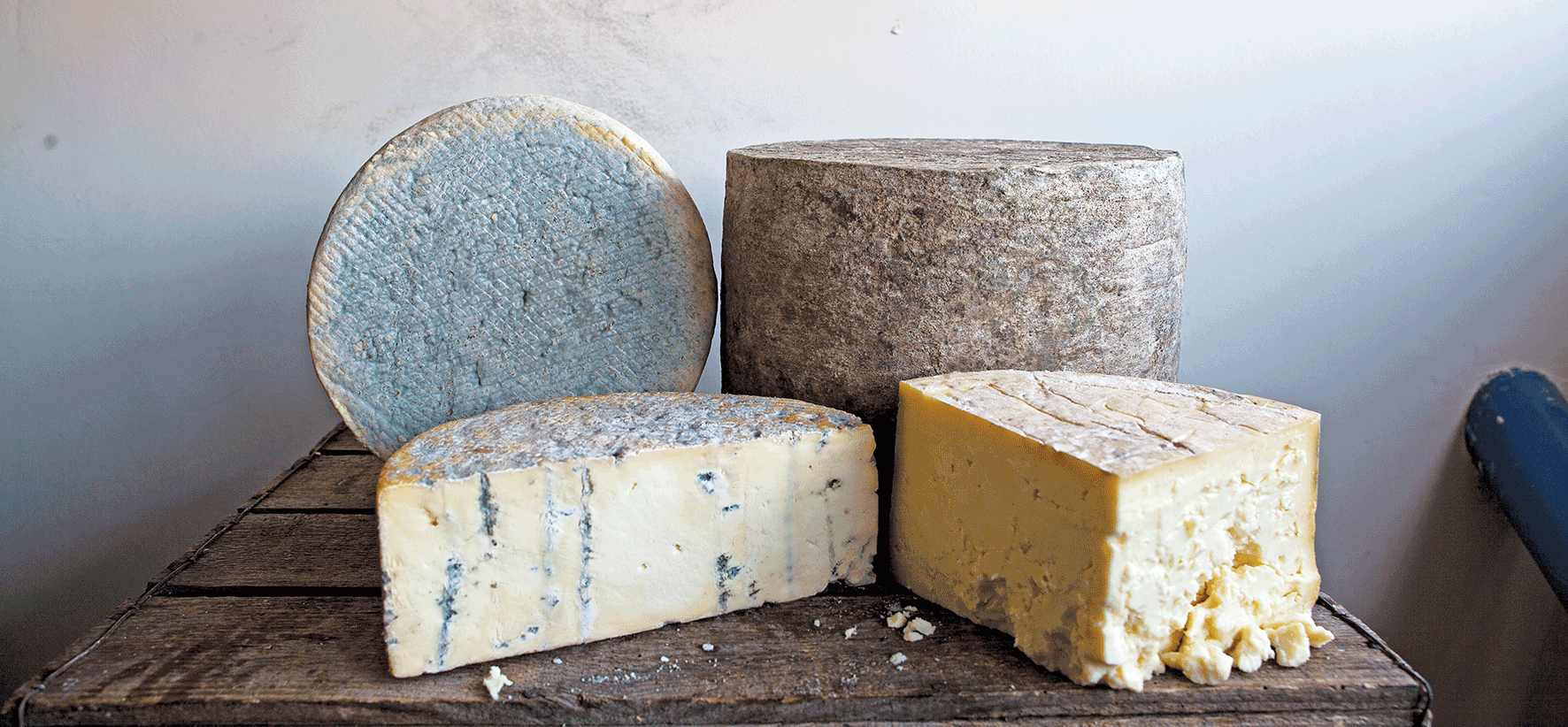 DOVEDALE BLUE & BLACK AND BLUE