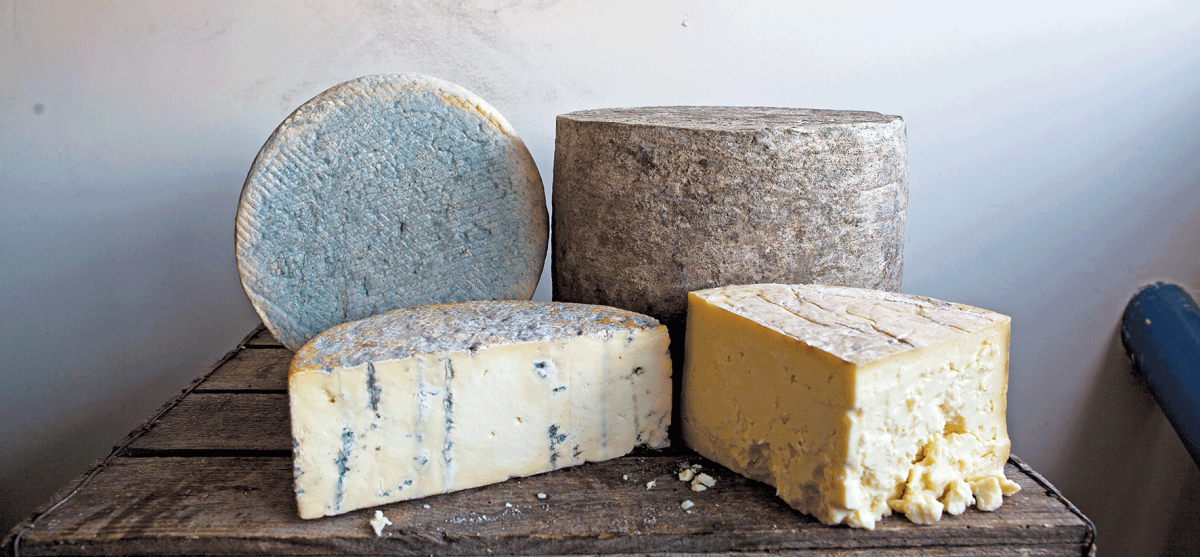 Cheddleton Original and Cheddleton Cheeses
Our selection of handmade cheeses are created in the heart of the Staffordshire Moorlands countryside using local
cow's milk. Traditionally made to an original Staffordshire recipe, this semi-hard cheese has a creamy, crumbly texture
and distinctive tang which develops as it matures.
We have used all our cheese making expertise and skills to develop delicious flavour combinations to enhance our
original Staffordshire Cheese recipe.
This gourmet collection is sure to complement any range of artisan produce and includes mustard, chilli and beer & garlic.
For our sun-dried tomato and caramelised onion cheeses, we have stirred through chutneys.
Sizes (Approximate)
4KG (Whole)
2KG
1KG
Individual pieces (180-200G)
(Shelf life from delivery for all Cheddleton Cheeses is 56 days apart from Cheddleton with Sun-Dried Tomato Chutney Cheese and Cheddleton with Caramelised Onion Chutney Cheese which have a shelf life of 28 days)
Our other cheese
DOVEDALE BLUE & BLACK AND BLUE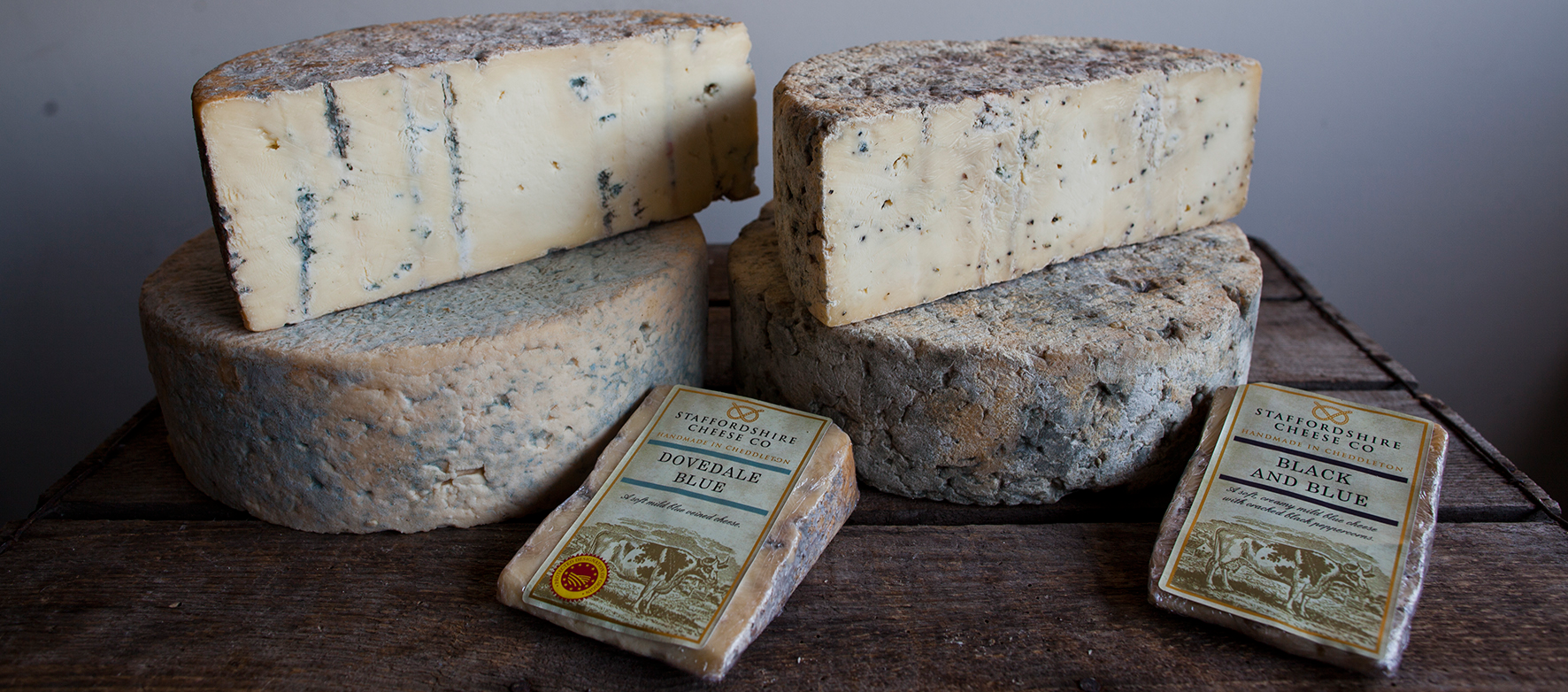 STAFFORDSHIRE CHEESE